Hot Air Balloon Ride Over Toledo or Segovia with Optional Transport from Madrid
See the sun rise around you on an exciting hot-air balloon ride over one of Spain's gorgeous medieval cities: Toledo or Segovia! Choose the city you want to visit and then take to the skies, flying above sites like Toledo Old Town or Segovia Aqueduct; the views are worth the early start! After an hour in the air, touchdown to enjoy a sumptuous Spanish brunch with a glass of cava while receiving a souvenir photo, video and flight certificate. Make your own way to and from the launch field or upgrade to include round-trip transport from central Madrid.
Click for More Info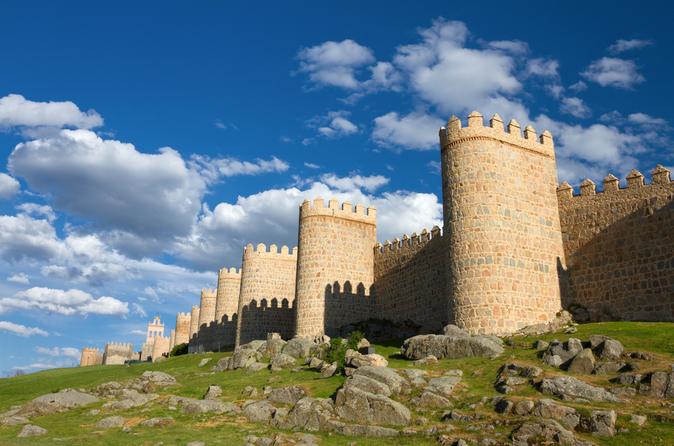 Avila and Segovia
Take a tour from Madrid and discover these two unique cities with outstanding monuments roman as the Aqueduct, gothic, etc which brings you a full vision of the most traditional Spain
Click for More Info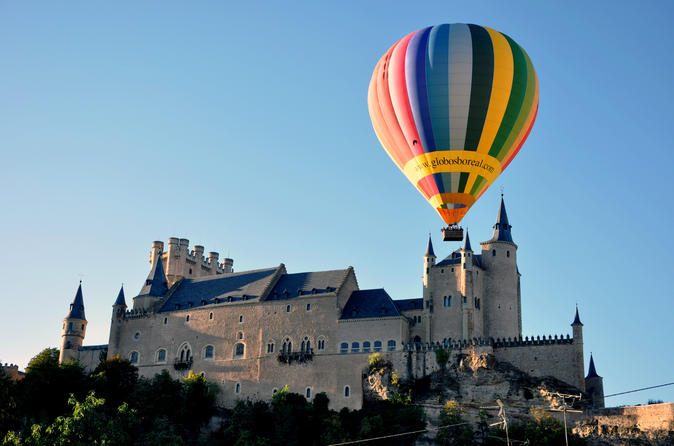 Balloon Rides in Segovia
A balloon ride in Segovia is a unique and different flying experience: floating in the wind, seeing fascinating landscapes and feeling unforgettable sensations. Enjoy your flight with the first certified company in Spain for balloon rides, with expert professional balloonists as Javier Tarno, 6-time Spanish champion with more than 4,000 flight hours. Other expert balloonists have a big experience in some of the most famous places in the world for balloon rides, such as Cappadocia (Turkey), Bagan (Myanmar) and Canada.

Click for More Info