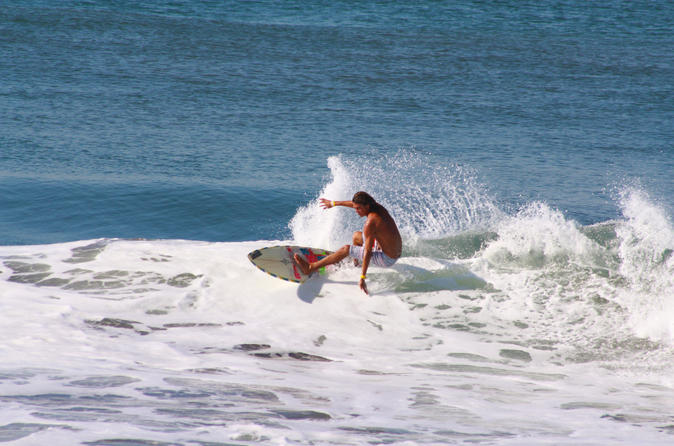 El Tunco Village and Beach from San Salvador
This tour will take you to some of the most popular beach areas in El Salvador, La Libertad.

El Salvador is well known for its waves which are good for practicing surfing year around. On this tour you will visit the famous Playa El Tunco, and later enjoy the rest of the day at a beach club overlooking the ocean. On return stop at the Fisherman warf to see the daily life of the locals.
Click for More Info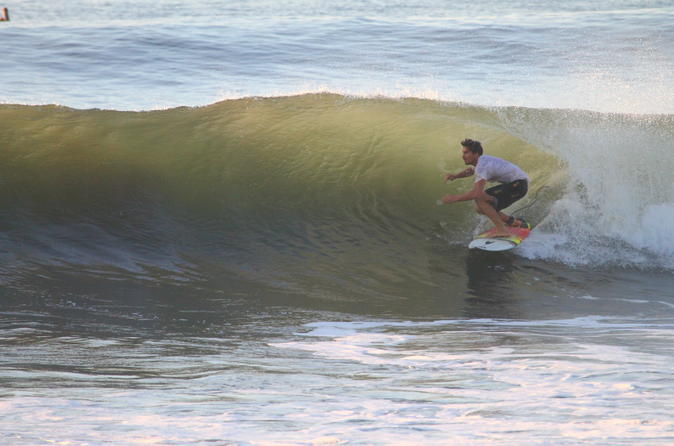 La Libertad Surf Lesson from San Salvador
First time standing up on a surf board or improve your surf skills during your surf lesson by a professional bilingual surf instructor at one of the world's first class point or beach break.
Depending on the conditions you will visit one of the beaches in La Libertad where you will have your class with your long-board included.
This can be the famous Sunzal Point break, beach break of La Paz, San Blas or El Zonte.
Click for More Info